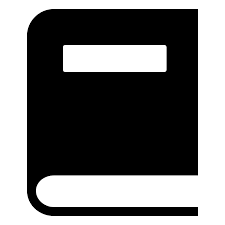 Category
Abstract
THE BENCHMARK TEXT FOR THE SYLLABUS ORGANISED BY TECHNOLOGY (A WEEK ON DATABASES, A WEEK ON NETWORKS, A WEEK ON SYSTEMS DEVELOPMENTS, ETC) TAUGHT FROM A MANAGERIAL PERSPECTIVE. O'BRIEN'S MANAGEMENT INFORMATION SYSTEMS DEFINES TECHNOLOGY AND THEN EXPLAINS HOW COMPANIES USE THE TECHNOLOGY TO IMPROVE PERFORMANCE. REAL WORLD CASES FINALISE THE EXPLANATION.
ISBN
0071221093
Author(s)
JAMES A. O`BRIEN , MARAKAS, GEORGE M.
Credits
Edition
10TH ED.
Year
2011
Publisher
MCGRAW-HILL IRWIN
Type
BOOK
Keywords
MANAGEMENT INFORMATION SYSTEMS
Language
English
Collation
704 P., 25 CM.