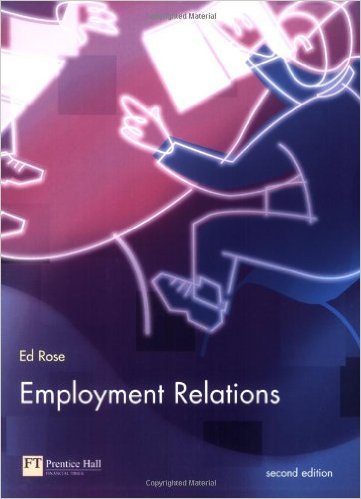 Category
Abstract
" THIS IS ONE OF THE VERY FEW BOOKS THAT CAN SUCCESSFULLY CROSS THE BARRIER BETWEEN HUMAN RESOURCE MANAGEMENT AND INDUSTRIAL RELATIONS? MAKING BOTH SUBJECT MATTERS , AND EMPLOYMENT RELATIONS GENERALLY , ACCESSIBLE TO STUDENTS. ALREADY A KEY TEXTBOOK IN ITS FIELD"
ISBN
9780273682592
Author(s)
ROSE, ED (EDWARD), 1946-
Credits
Edition
2ND ED.
Year
2004
Publisher
PRENTICE HALL, FINANCIAL TIMES
Type
BOOK
Keywords
PUBLIC RELATIONS, HUMAN RESOURCE MANAGEMENT
Language
English
Collation
688 P., 25 CM.