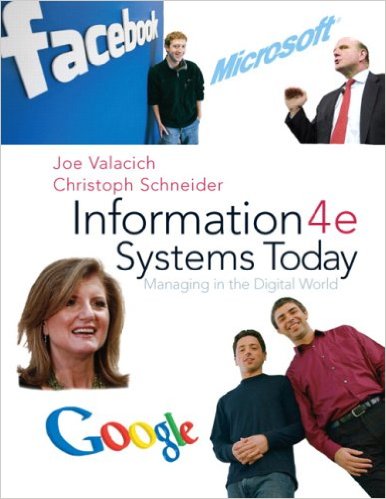 Category
Abstract
ONE OF THE GREATEST CHALLENGES IN TEACHING IS COURSES IS KEEPING PACE WITH WHAT'S HAPPENING IN THE REAL- WORLD. THIS TEXT SHOWS STUDENTS HOW INFORMATION TECHNOLOGY AND SYSTEMS ARE BECOMING INCREASINGLY IMPORTANT IN ALL ASPECTS OF TODAY'S ORGANIZATIONS AND SOCIETY.
ISBN
9780136078401
Author(s)
SCHNEIDER, CHRISTOPH, 1976- , VALACICH, JOSEPH S., 1959-
Credits
Edition
4TH ED.
Year
2010
Publisher
PRENTICE HALL
Type
BOOK
Keywords
INFORMATION SYSTEMS, TECHNOLOGY, INFORMATION TECHNOLOGY.
Language
English
Collation
598 P., 28 CM.