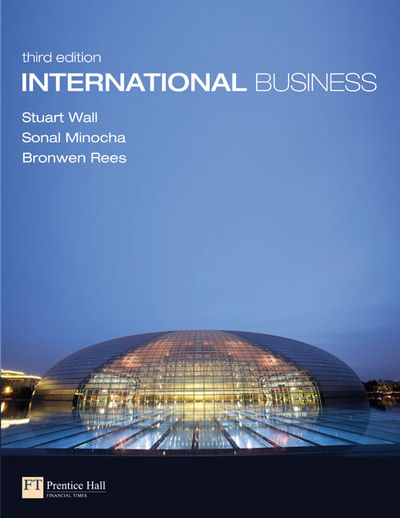 Category
Abstract
INTERNATIONAL BUSINESS PROVIDES A CLEAR AND CONCISE INTRODUCTION TO THE ENVIRONMENT AND FUNCTIONS OF INTERNATIONAL BUSINESS. IT EXPLAINS IN STRAIGHTFORWARD LANGUAGE THE ECONOMIC AND FINANCIAL UNDERPINNINGS OF INTERNATIONAL TRADE, THE MORE SUBTLE ORGANISATIONAL AND CULTURAL ISSUES, AND THE MANAGERIAL CHALLENGES WHICH FACE ORGANISATIONS OF ALL TYPES AND SIZES. IN PARTICULAR, IT PROVIDES UP-TO-THE-MINUTE COVERAGE OF RECENT GLOBAL EVENTS -- THE ECONOMIC DOWNTURN AND UNCERTAINTY IN FINANCIAL MARKETS. IT IS WRITTEN FOR STUDENTS ON UNDERGRADUATE AND POSTGRADUATE DEGREE PROGRAMMES, OR UNDERTAKING PROFESSIONAL QUALIFICATIONS. IT IS ESPECIALLY SUITABLE FOR NON-SPECIALIST STUDENTS OF BUSINESS.
ISBN
9780273723721
Author(s)
MINOCHA, SONAL , WALL, STUART, 1946- , REES, BRONWEN
Credits
Edition
3RD ED.
Year
2010
Publisher
FINANCIAL TIMES PRENTICE HALL
Type
BOOK
Keywords
INTERNATIONAL BUSINESS
Language
English
Collation
448 P., 20 CM.