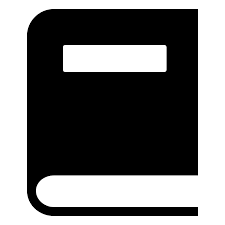 Category
Abstract
PUBLIC RELATIONS MAY BE A RELATIVE NEWCOMER IN THE NEW EUROPE, EVEN IF MANY OF THE TECHNIQUES ASSOCIATED WITH IT HAVE LONG BEEN EMBEDDED IN EXISTING CULTURES. WHAT IS CLEAR IS THAT, HOWEVER RECENT THEIR ORIGINS, THE NEW PR INDUSTRIES ACROSS THE REGION ARE NOW GROWING RAPIDLY. THE LATEST TECHNIQUES IN PR ARE NEEDED NOT JUST FOR DOMESTIC COMMERCIAL REASONS, OR TO FURTHER PUBLIC POLICY AND POLITICAL GOALS, BUT TO MEET NEW INTERNATIONAL DEMANDS. NEW EUROPEAN MARKETS ARE RECEIVING UNPRECEDENTED AMOUNTS OF FOREIGN INVESTMENT AND COMPANIES FROM THE NEW EUROPE ARE INCREASINGLY BECOMING PLAYERS IN THEIR OWN RIGHT IN THE GLOBAL MARKETPLACE. THE EMERGENCE OF MAJOR NEW EUROPEAN BRANDS WILL DEMAND STRONG CROSS-BORDER PR SUPPORT.
ISBN
9780230205833
Author(s)
TREVOR MORRIS , SIMON GOLDSWORTHY
Credits
Edition
1ST ED.
Year
2008
Publisher
PALGRAVE MACMILLAN
Type
BOOK
Keywords
MARKETING COMMUNICATION & PR
Language
English
Collation
246 P., 20 CM.