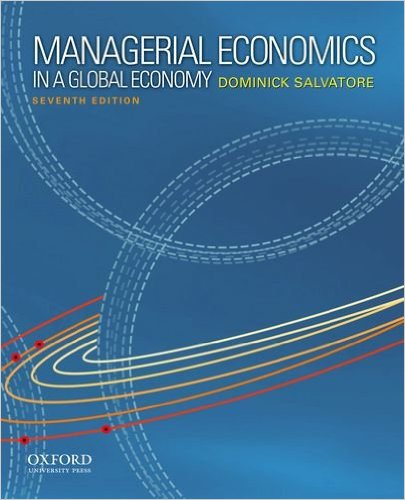 Category
Abstract
REFLECTING THE HIGHLY GLOBALIZED NATURE OF TASTES, PRODUCTION, LABOR MARKETS, AND FINANCIAL MARKETS IN TODAY'S WORLD, MANAGERIAL ECONOMICS IN A GLOBAL ECONOMY, 7TH ED. IS IDEAL FOR UNDERGRADUATE AND MBA COURSES IN MANAGERIAL ECONOMICS. BALANCING CLASSIC CONCEPTS WITH A GLOBAL PERSPECTIVE, IT SYNTHESIZES ECONOMIC THEORY, DECISION SCIENCE, AND BUSINESS ADMINISTRATION STUDIES, EXAMINING HOW THEY INTERACT AS A FIRM STRIVES TO REACH OPTIMAL PROFITABILITY AND EFFICIENCY IN THE FACE OF MODERN CONSTRAINTS.
ISBN
9780199811786
Author(s)
SALVATORE, DOMINICK
Credits
Edition
7TH ED.
Year
2012
Publisher
OXFORD UNIVERSITY PRESS
Type
BOOK
Keywords
ECONOMICS, MANAGEMENT
Language
English
Collation
737 P. : ILL. ; 24 CM.