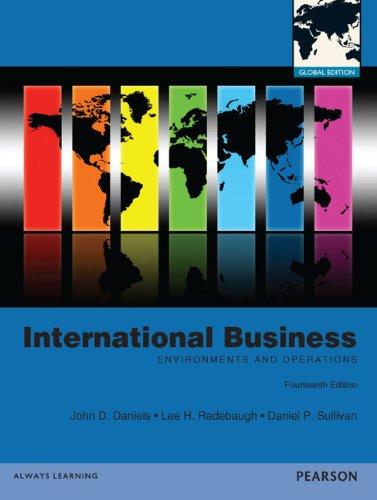 Category
Abstract
THE FOURTEENTH EDITION OF INTERNATIONAL BUSINESS SETS THE GLOBAL STANDARD FOR STUDYING THE ENVIRONMENTS AND OPERATIONS OF INTERNATIONAL BUSINESS TODAY. WRITTEN IN A CLEAR AND CONCISE WAY, THE TEXT IS PACKED WITH CONTEMPORARY GLOBAL EXAMPLES AND OFFERS A REAL BALANCE OF THEORY AND PRACTICE.
ISBN
0273766953
Author(s)
DANIELS, JOHN D. , SULLIVAN, DANIEL P. , RADEBAUGH, LEE H.
Credits
Edition
14TH ED.
Year
2013
Publisher
PEARSON
Type
BOOK
Keywords
INTERNATIONAL BUSINESS
Language
English
Collation
888 P., 25 CM.