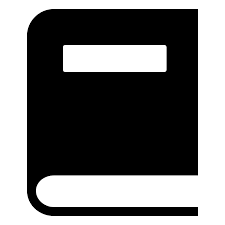 Category
Abstract
THIS INTRODUCTORY TEXT, CONCISE AND WELL-WRITTEN, OFFERS STUDENTS OF MANAGEMENT AN EXCELLENT OVERVIEW OF A DYNAMIC FIELD CALLED INTEGRATED LOGISTICS. THE FOCUS OF THE TEXT IS ON BASICS OF WAREHOUSING, TRANSPORTATION, INVENTORY, PACKAGING, MATERIAL HANDLING, OPERATIONS, INFORMATION SYSTEMS, AND ORGANIZATIONAL STRUCTURE. IS ALSO PROVIDES COVERAGE ON SOME NEW, YET EXTREMELY IMPORTANT AREAS SUCH AS SERVICE RESPONSE LOGISTICS, INTEGRATED LOGISTICS ACCOUNTING, AND REVERSE LOGISTICS. NUMEROUS DEFINITIONS, GRAPHS, TABLES AND FIGURES PROVIDED THROUGHOUT THE BOOK HELP IN UNDERSTANDING WHAT INTEGRATED LOGISTICS IS ALL ABOUT. CHAPTER-END CASES DRAW STUDENTS INTO THE REAL-LIFE APPLICATIONS OF TEXT CONCEPTS AND STUDY QUESTIONS PROVIDE AN OPPORTUNITY TO THEM TO TEST THEIR COMPREHENSION OF THE MATERIAL PRESENTED.
ISBN
9788120321632
Author(s)
BLOOMBERG, DAVID J. , HANNA, JOE B. , LEMAY, STEPHEN A.
Credits
Edition
1ST ED.
Year
2009
Publisher
PHI LEARNING PRIVATE LIMITED (DELHI)
Type
BOOK
Keywords
LOGISTICS
Language
English
Collation
310 P., 15 CM.