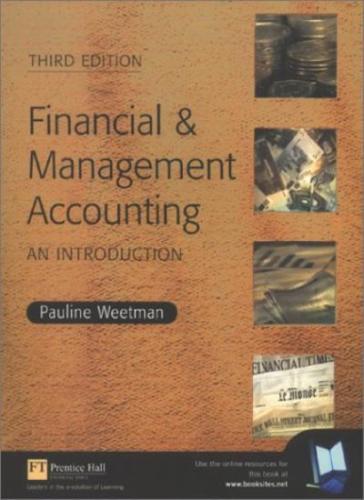 Category
Abstract
THIS REVISED AND FULLY UPDATED EDITION CONTINUES TO PRROVIDE STUDENTS WITH A CLEAR AND WELL- STRUCTURED INTRODUCTION TO FINANCIAL AND MANAGEMENT ACCOUNTING.
ISBN
0273657887
Author(s)
WEETMAN, PAULINE
Credits
Edition
3RD ED.
Year
2003
Publisher
PRENTICE HALL AND FINANCIAL TIMES
Type
BOOK
Keywords
FINANCE, MANAGEMENT ACCOUNTING
Language
English
Collation
780 P., 25 CM.