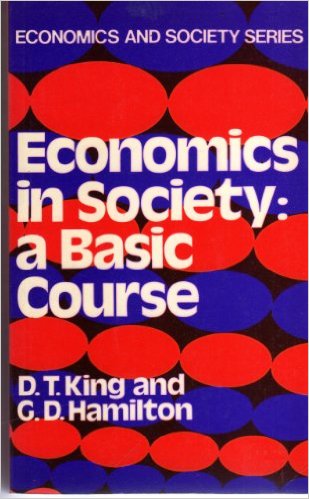 Category
Abstract
ECONOMICS IN SOCIETY: A BASIC COURSE IS A NEW KIND OF INTRODUCTORY TEXTBOOK IN ECONOMICS. IT HAS BEEN WRITTEN TO SATISFY THE NEEDS OF TWO KINDS OF STUDENTS: THOSE WHO ARE STUDYING ECONOMICS AS A TERMINAL COURSE AND WHO WILL NOT TAKE THE SUBJECT ANY FURTHER, AND THOSE WHO INTEND TO SPECIALIZE IN A DEGREE COURSE IN ECONOMICS.
ISBN
0043302629
Author(s)
HAMILTON, G. DUNCAN , KING, DON T.
Credits
Edition
1ST ED.
Year
1976
Publisher
LONDON GEORGE ALLEN & UNWIN LTD
Type
BOOK
Keywords
ECONOMICS
Language
English
Collation
261P., 12CM.