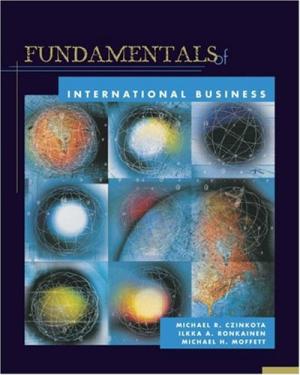 Category
Abstract
FUNDAMENTALS OF INTERNATIONAL BUSINESS IS A CONCISE INTRODUCTION TO INTERNATIONAL BUSINESS WITH SPECIAL EMPHASIS ON THE ENVIRONMENTAL AND CULTURAL ISSUES FACING GLOBAL ORGANIZATIONS. THIS BOOK'S CONTENTS IS STREAMLINED WHEN COMPARED TO THE ARRAY OF INTERNATIONAL BUSINESS TEXTS NOW AVAILABLE , BUT SUFFICIENTLY RIGOROUS AND DEMANDING TO SATISFY THE PROFESSIONAL INTEGRITY OF THE INSTRUCTOR.
ISBN
0324259646
Author(s)
CZINKOTA, MICHAEL R. , RONKAINEN, ILKKA A. , MOFFETT, MICHAEL H.
Credits
Edition
1ST ED.
Year
2004
Publisher
THOMSON SOUTH-WESTERN
Type
BOOK
Keywords
INTERNATIONAL BUSINESS
Language
English
Collation
388 P., 25 CM.