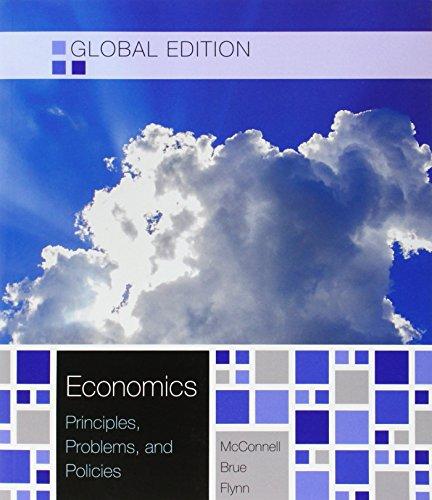 Category
Abstract
THE TWENTIETH EDITION HAS A RENEWED FOCUS ON TODAY'S STUDENTS AND THEIR VARIOUS APPROACHES TO LEARNING. HOW DO TODAY'S STUDENTS STUDY? HOW ARE THEY USING MOBILE TECHNOLOGY? WHEN ARE THEY USING THE TEXTBOOK, AND HOW ARE THE USING THE TEXTBOOK? TO HELP ANSWER THESE QUESTIONS, MCGRAW- HILL AND AUTHOR SEAN FLYNN FORMED A STUDENT ADVISORY BOARD CONSISTING OF STUDENTS FROM A BELMONT UNIVERSITY OF LOUISIANA- LAFAYETTE, TARRANT COUNTRY COLLEGE, AND WEST VIRGINIA UNIVERSITY INSTITUTE OF TECHNOLOGY.
ISBN
9789814575133
Author(s)
BRUE, STANLEY L., 1945- , MCCONNELL, CAMPBELL R. , FLYNN, SEAN MASAKI
Credits
Edition
20TH ED.
Year
2015
Publisher
MCGRAW-HILL
Type
BOOK
Keywords
ECONOMICS
Language
English
Collation
889 P., GLOSSARY, 25,5 CM.